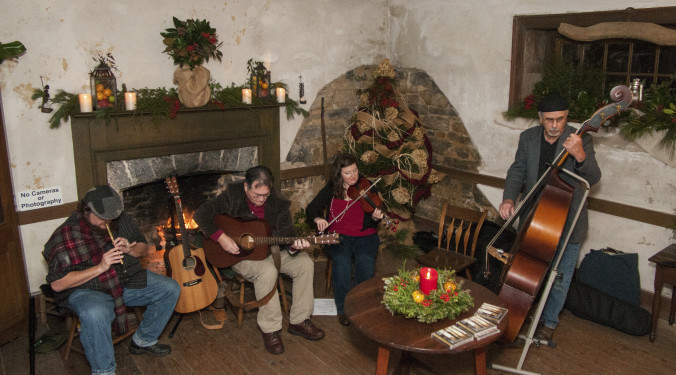 About Us
Sláinte! Welcome to the internet home of Sigean, the premier Irish Traditional Music band of the Tricities Region of Tennessee & Southeast Virginia.
Sigean was formed in 1997 by four friends who shared a common interest in Irish Traditional Music– Clay Henry, Tom Swadley, James Skeen, and Eric Olive.  Together they practiced and performed Sigean's first gig at Roan Mountain State Park and began to bring the traditional music of Ireland to growing audiences. The region has always been a hotbed of traditional American music, with audiences who know and love the sound of string bands, Bluegrass, traditional dance music, and balladry.  That audiences here are perfectly-primed to enjoy Old-time dance music's Irish cousins, the jig and reel, comes as no surprise.
The lineup has changed since 1997, with former Sigean members moving on to play with other regionally-important and internationally-known acts, but the signature sound, repertoire, and spirit remains the same.  Sigean plays acoustic Irish music, in a traditional way, like you'd hear in a kitchen amongst good friends.
Sigean Throughout the Years: